Cascade Subdivision - N - Mark Lestico - Page 4
From LdsigWiki
Progress as of June 8th, 2008
Now that I have a little scenery going, let's take a quick trip around the "Mountain" half of the layout with a helper set.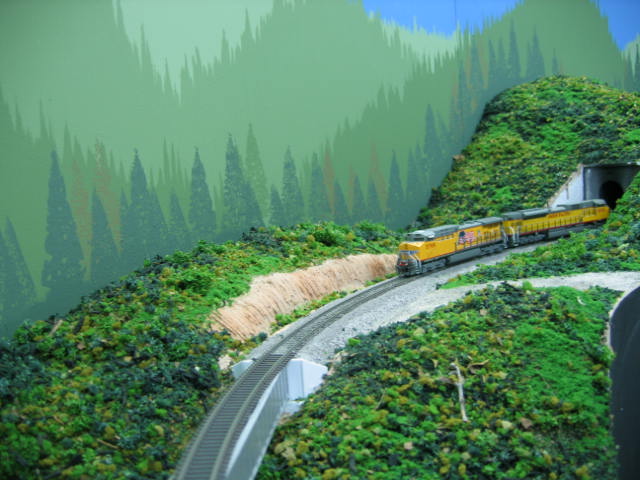 Just ducking into Tunnel 19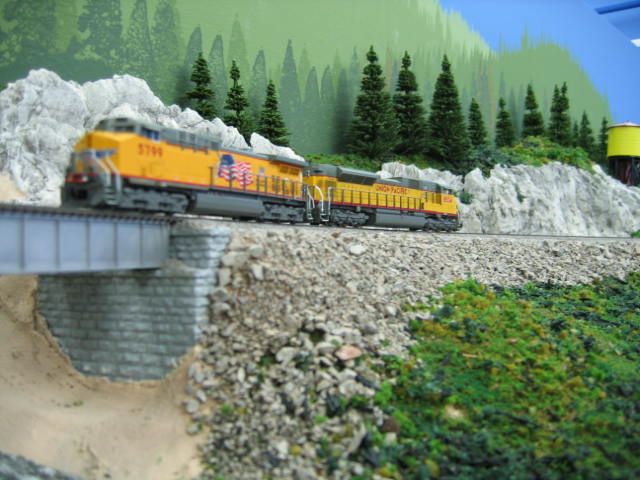 Here we are standing in Trapper Creek at Cascade Summit looking up at our crew headed South.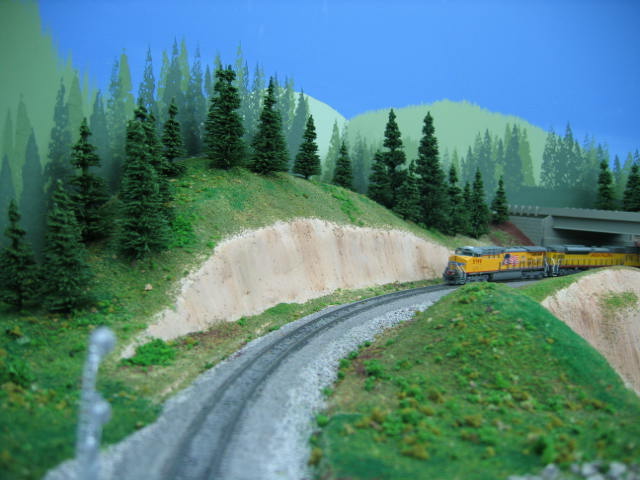 ....and then we duck under Highway 97 overpass at the North end of Chemult.
Progress as of June 18th, 2008
I "planted" over 1,400 Heki trees on the layout over several days. In Chemult I had used a drill to puch a hole through the plaster gauze shell. this created a powdery mess that had to be vacuumed up each time a hole was drilled. I needed something faster & less messy, so I created an awl by sharpening a thick piece of wire the same diameter as the tree trunks. I held the awl in a pair of needle nose vise grips to use as a handle. The awl was forced thru the plaster gauze shell to create the hole needed for planting the trees. The two to three layers of plaster gauze held the trees vertical without the need for any adhesives. This was a major victory for me as it sped up the process remarkably.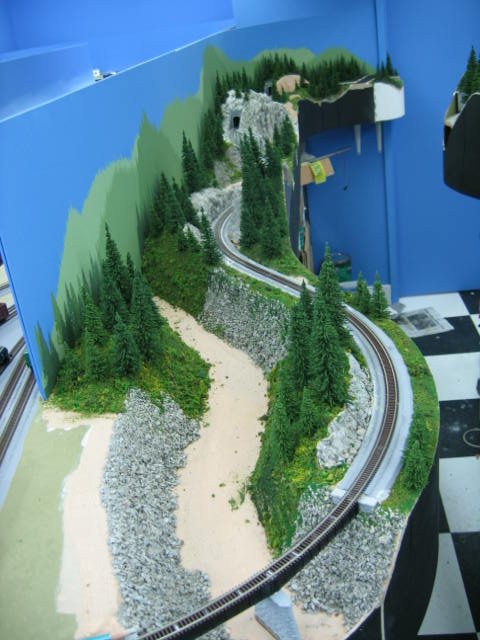 This is an overview of the Dougren / Hampton area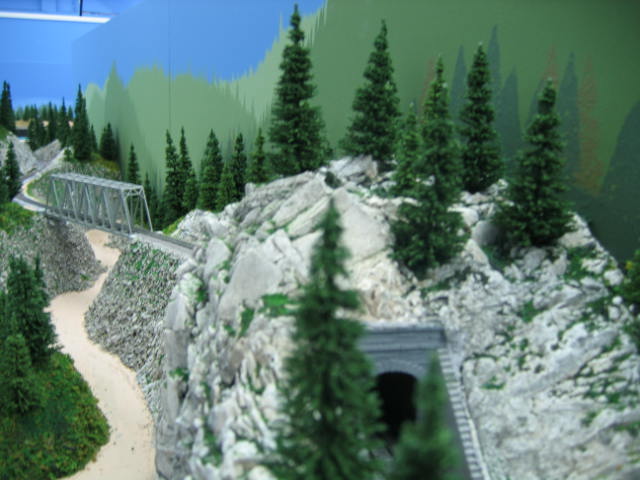 Looking back from Tunnel 24 to Dougren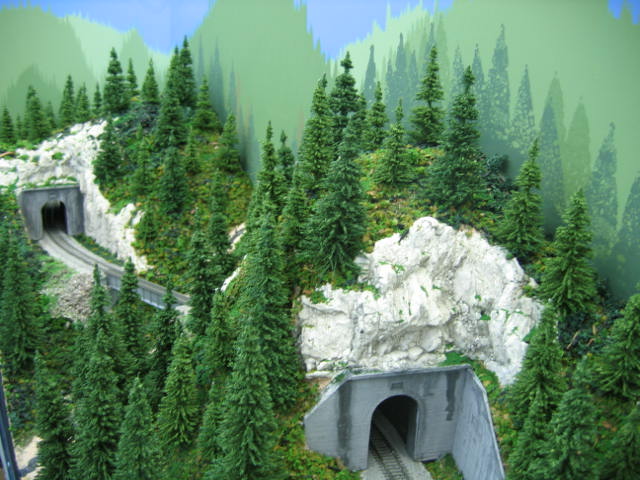 An overview of Tunnels 19 & 20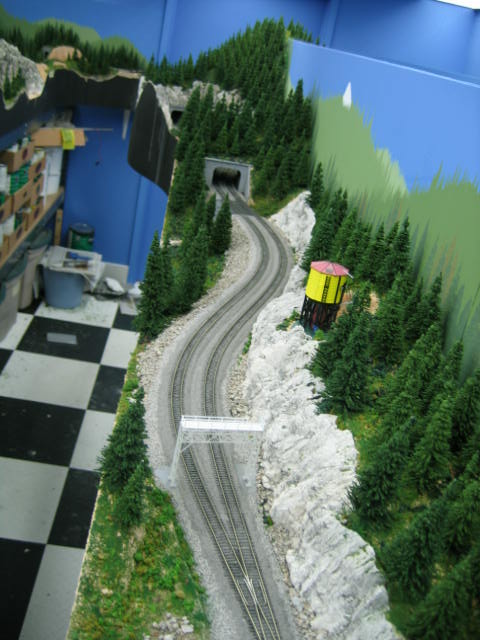 Looking down on Summit Siding
2008 Anaheim Special Convention Tour Info:
The Cascade Sub will be open to the public for viewing during the 2008 NMRA "Anaheim Special" Convention. It is part of the "4419 Valley Lark" NMRA bus tour (Which also includes the California Southern HO club layout in Norwalk and a room sized O Scale layout) which is scheduled for Tuesday July 15th in the late afternoon. These tour busses have a limited amount of seats and fill up quickly so if you are interested visit the http://www.nmra.org/convention/ website. The layout is also part of the LDSIG self guided tour happening on Wednesday July 16th in the morning and afternoon. If you are interested in this tour visit: http://www.nmra.org/2008/SIGS/LDSIG.htm for directions. I will not be posting my address on this page for obvious reasons.
Cascade Subdivision - N - Mark Lestico - Page 4 - Progress from Jun '08 to Jul '08